BOOKS BY JANE EVELYN ATWOOD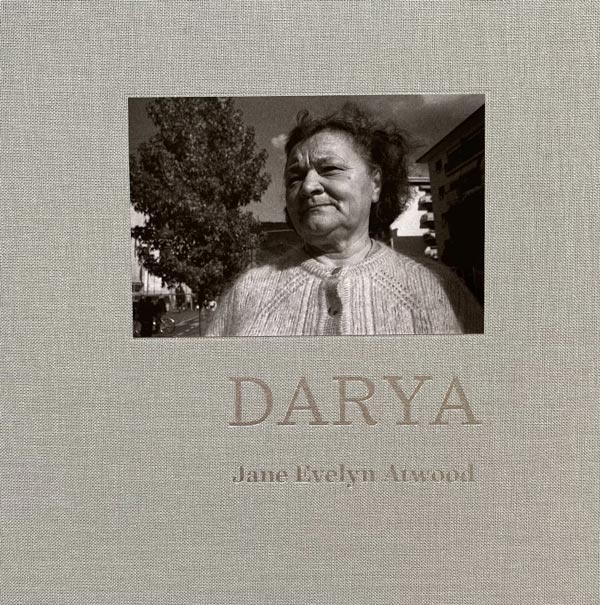 DARYA
2022, Le Bec En L'Air, Marseille, France

(Available at Le Bec En L'Air)
Darya is the story of an immigration phenomenon that has existed in Italy for years: that of the badanti, women from other countries brought in to care for the elderly in their own homes. Rather than house their elders in retirement homes, Italians prefer to hire a badante (caregiver, specifically for the old) to live in and provide care. The badante is expected to bathe, dress, feed, and accompany her client, as well as to clean, grocery shop, cook, and often administer complicated medical treatments. Salary, time off and vacation time are neither guaranteed nor determined by law. These badanti are forced into jobs where they're underpaid, overworked and cut off from their families and country through poverty. Darya is one of them--a remarkable Ukrainian woman responsible for not just one person, but four severely disabled sisters, who live together in a small apartment in Bolzano.
Atwood documented the lives of these women and then accompanied Darya to her tiny village in Ukraine where her husband, Igor, and two daughters, Nataliya and Mariya, awaited her return. A moving and informative text by the photographer in both French and English accompanies the photos. The book is a small bomb: it highlights the rampant abuse of the Ukrainian women who do this work, questions the fate of the elderly even as baby boomers are living longer than any previous generation, and speaks to an urgent problem: who will care for this growing number of elders, and how? The book poses this question head-on and stresses the need for a responsible, compassionate solution.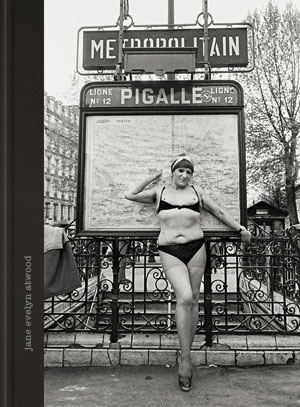 PIGALLE PEOPLE, 1978 – 1979
2018, (2019, second edition), Le Bec En L'Air, Marseille, France.

(Available at contact@becair.com)
Never published until now, this stunning book is Jane Evelyn Atwood's second story, when she photographed Pigalle in 1978-1979. Here, neighborhood regulars, tourists and homeless, mixed with transgenders who turned tricks for one hundred francs on the little streets that climb to Abbesses from the noisy, boulevard de Clichy.
Since then, the Parisian, red-light district has been gentrified. This small book is a unique and intimate document of a neighborhood that has completely disappeared.
Photographed with respect and empathy, warmth and compassion, the former Pigalle is captured in black and white and the words of a young photographer who is just beginning.
In the post-face created in 2018, Jane Evelyn Atwood writes: "I photographed the trans of Pigalle as I saw them, but I couldn't photograph what they're all about. Their lives are hard because they're ridiculed, feared, ostracized, pushed to the margins by society – but even more so, because they're so complicated. They have a sorrow deep within, too deep to capture with a camera, almost too far to reach with words. It's private: a secret, even from them."
The personal and poignant text, written by the photographer, is in English and French in the same edition.


JANE EVELYN ATWOOD
Par Christine Delory-Momberger
2015, Collection Juste Entre Nous Deux, André Frère Éditions.

(Available at AF Éditions)
This is a small book and a passionate read of in-depth conversations between two women who met years ago, and have kept in contact with each other ever since : one, an internationally known photographer, the other, an academic and the author of numerous interviews with photographers.

Christine Delory-Momberger asks the questions, Jane Evelyn Atwood replies. She tells her story, speaks to the political engagement of her photography and reveals intriguing and sometimes intimate details of her photographic and personal life.

A portfolio of 34 visual documents, both personal and professional, in black and white and color, completes the 11 chapters of this fascinating book.

Jane Evelyn Atwood is there, where she feels she should be, with acuity, sensitivity, respect and intelligence. Christine Delory-Momberger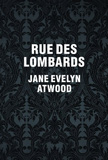 RUE DES LOMBARDS
2011, Editions Xavier Barral, Paris, France.

(Available at exb.fr)
Thirty-five years after Atwood published these emblematic night photos of street prostitutes in Paris, Editions Xavier Barral has presented the story as it deserves to be seen. Big, beautifully printed, these stunning black-and-white photos emerge like dark dreams from the deep velour of the matte pages. The book comes in an elegant black case embossed with a floral design from the Palais Versailles. Rue Des Lombards does justice to what was Atwood's very first story, in 1976-77—when, in order to make these photos, she spent every night with a group of prostitutes who specialized in masochistic clients. (Many of the images appeared in her first book, Nächtlicher Alltag (Mahnert-Lueg Verlag (Munich), 1980), long out of print). Twenty-three of the seventy-four images in Rue des Lombards have never before been seen. Atwood explains, in an intimate, heart-wrenching, sometimes funny text, her privileged relationship with Blondine, a street hooker who is the central figure. She recounts how and why she did this difficult project, how it paved the way for her later work, and even how she managed to get certain photos—all when she was only 24 years old.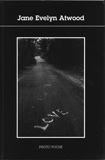 JANE EVELYN ATWOOD (#125)
2010 (2012, second edition; 2019, third edition), Actes Sud, Arles, France.

(Available at actes-sud.fr)
Jane Evelyn Atwood joins the prestigious roster of Photo Poche Monographs with Jane Evelyn Atwood (#125), published in 2010 and already in its second printing. Eighty-five images in black-and-white and color take us on the journey of a photographer who shows us repeatedly what we don't dare to look at or are afraid to know—or simply what we might not otherwise ever see. A preface by Catherine Chaine completes this retrospective of the first 35 years of Jane Evelyn Atwood's career.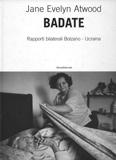 BADATE
2008, Silvana Editoriale, Milan, Italy.
(OUT OF PRINT)
"Badate", Italian for "take care", explores the life of a Ukrainian "badante"—caregiver—working in Italy. Darya, the subject of this book, is one of thousands of women from the Ukraine employed by famlies in Italy to care for their elderly, usually for a pittance, and without proper papers or legal status. The source of this moving story was an assignment from the town of Bolzano to document the life of a badante. Darya has a heart of gold and the strength of an ox. She cares for not just one lady, but four—sisters, seriously ill. Atwood photographed them all in the small apartment they shared. She then accompanied Darya to her Ukrainian village—a journey of 38 hours in a crowded van—to photograph the family Darya had left behind. This slim volume in black and white recounts an immigration phenomenon that is contemporary and uniquely female.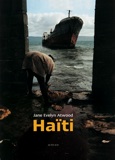 HAÏTI
2008, Actes Sud, Arles, France.

(Available at actes-sud.fr)
Lyonel Trouillot, the Haitian author who wrote the preface for this full-color book, praises Jane Evelyn Atwood's work on his homeland as follows: It's impossible to photograph a country…..Photo after photo, an answer appears, unsatisfactory but better than others, because of its very modesty.... It is this impossibility that Jane Evelyn Atwood has photographed. From 2005 to 2008, Atwood traveled to Haiti and made color photos of everything she saw and felt there. It was a time of much violence. Many hostages were taken, including two journalists who were savagely tortured and killed. In this climate of insecurity and fear, the photographer wanted to concentrate on the daily life of ordinary people. While the media focused on Port-au-Prince and the Cité Soleil, Atwood ventured out on the island, away from the centers that make the news. Light, color, contrast, shadows—all pop out in this surprising book. It's street photography unlike any other—and Haïti is unlike any other project Atwood has undertaken.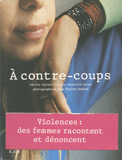 À CONTRE COUPS
2006, Editions Xavier Barral, Paris, France.

(Available at exb.fr)
Annette Lucas and Jane Evelyn Atwood worked together, combining interviews and photos, to tell the stories of fifteen French women who have suffered abuse and managed to survive it. These women have experienced everything from battery to rape, pedophilia, and forced marriage. Atwood's intimate color illustrations complement their sometimes hair-raising first-hand accounts.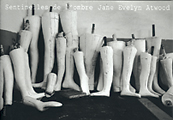 SENTINELLES DE L'OMBRE
2004, Éditions Le Seuil, Paris, France.
(OUT OF PRINT)
Beautifully reproduced in an avant-garde format of 88 photographs, this book is a record of Jane Evelyn Atwood's travels through Cambodia, Mozambique, Kosovo, Angola and Afghanistan, where the author journeyed to meet and photograph people maimed by the most insidious weapon in use today-the landmine. The pictures include not only portraits and scenes from the everyday lives of the injured, but also panoramas of the territory these people must negotiate daily in order to make their lives-vast landscapes devoid of life and bristling with hidden danger. The detailed and personal texts that follow the photos document the starkly heroic, heartbreaking and sometimes humorous struggle of landmine survivors to carry on amid a chaos imposed on them by years of war and corruption. The texts also open a window into the work and heart of one woman who has dedicated her efforts as a concerned photographer to the exposure of one of the world's worst festering injustices: landmines and the lives they destroy. Sentinelles de l'ombre is a cry against war and the powers that insist upon using weapons which continue to maim and kill long after the conflicts are over. Full captions appear at the end of the book, accompanied by a small replica of each photo.


TOO MUCH TIME: WOMEN IN PRISON
2000, Phaidon Press Ltd., London, England.
(OUT OF PRINT)
TROP DE PEINES: FEMMES EN PRISON
2000, Éditions Albin Michel, Paris, France.
(OUT OF PRINT)
This monumental work on female incarceration, published in both French and English, took Atwood to forty prisons in nine different countries in Europe, Eastern Europe, and the United States. The access she managed to obtain inside some of the world's worst penitentiaries and jails, including death row, make this ten-year undertaking the definitive photographic work on women in prison to date. Extensive texts include interviews with inmates and prison staff as well as Atwood's own reminiscences and observations. The prize-winning photos in this book, including the story of an incarcerated woman giving birth while handcuffed, established Jane Evelyn Atwood as one of today's leading documentary photographers.

EXTÉRIEUR NUIT
1998, Photo Poche, Actes Sud, Arles, France.
(Available at actes-sud.fr)
Created by Robert Delpire for the PhotoPoche series and distributed by Actes Sud, this book features the best of Atwood's photos of blind people, mostly children, taken over a period of ten years in schools for the blind in France, Australia, Israel, Japan and the United States. The images are hauntingly beautiful-poignant yet unsentimental. Atwood's fascination with the visual, and with those who "must live without sight in a seer's world", is the creative force behind this intimate study. Preface by Eduardo Manet.

LÉGIONNAIRES
1986, Éditions Hologramme, Neuilly, France.
(OUT OF PRINT)
From 1983 to 1985, Atwood followed one regiment of the Foreign Legion to attempt to understand what makes a man enlist in this elite and marginal army corps. The work, in full color, is a kind of family album of snapshots of these men on and off duty in Beirut, in Chad and in the south of France, where the First Cavalry Regiment is based. Preface by Vladimir Volkoff; book design by Roman Cieslewicz.

NÄCHTLICHER ALLTAG (Daily Nightlife)
1980, Mahnert Lueg Verlag, Munich, Germany.
(OUT OF PRINT)
Atwood spent every night for a year photographing prostitutes in a Paris brothel where the women specialized in masochistic clients. The result is this book, her first, published in Germany in 1980. Black-and-white photos reminiscent of Brassaï evoke the magic atmosphere of Paris by night, where "ladies dressed like movie queens whisper at the men who pass..." But the book is more than this: it is an intimate portrait of the "daily nightlife" of a unique group of women. Preface by the author.